In this section, we look at cold wallets, also popularly known as hardware wallets, for the purpose of long-term safe storage of your bitcoin and cryptocurrencies.
In the preceding sections, we have so far tinkered with a hot wallet provided by Blockchain.com on the smartphone and on the web browser. Hot wallets are convenient and allow you access to your bitcoin and other cryptocurrencies on the go on your smartphone. They are generally safe enough for daily spendable amounts.
However, for larger quantity holdings and long-term storage, hardware wallets offer much higher security because:
Private keys are stored onboard and are never revealed.
Unlike a data-connected smartphone, they are not connected to the internet by default (hence the term cold) and are not susceptible to phishing and backdoor hacks.
Spending bitcoin and cryptocurrencies on a hardware wallet requires physical intervention by the user by means of pressing one or two hardware buttons, which means funds cannot be spent remotely unless the wallet is physically present in the hands of the spender.
PIN on hardware wallets are usually scrambled, so the keying-in of PIN in terms of button presses is different each time and cannot be figured out remotely.
Different people have different ideas about what constitutes a high value, but in our opinion, if you have bitcoin or cryptocurrencies exceeding $10,000 in value, a hardware wallet should be used.
We will cover the three main manufacturers of hardware wallets below. As product updates happen regularly in this niche competitive space, we will cover the features and specifications briefly, and you are advised to check the latest information on these wallets on the official website given in the links below.
Ledger
Company: Ledger SAS
Year Established: 2014
Office: Paris | Vierzon | San Francisco
Product Website: https://shop.ledger.com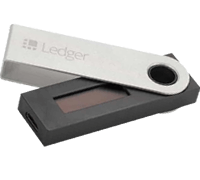 LEDGER NANO S
USB cable connectivity
Micro-USB port
Brushed stainless steel/plastic
Battery not required
56.95 x 17.4 x 9.1 mm
16.2 g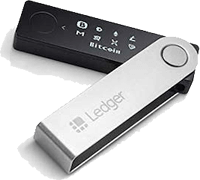 LEDGER NANO X
Bluetooth connectivity
USB Type-C connector
Brushed stainless steel/plastic
100mAh battery
72.0 x 18.6 x 11.75 mm
34 g
---
SafePal
Company: SafePal
Year Established: 2018
Office: China
Product Website: https://www.safepal.io/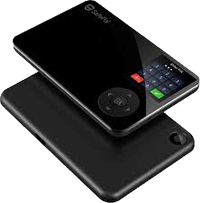 SAFEPAL S1
Backed by Binance Labs
Micro-USB charging-only connector
1.3″ hi-resolution screen
D-pad input and camera
400mAh battery
86 x 54 x 6 mm
---
Trezor
Company: SatoshiLabs s.r.o
Year Established: 2013
Office: Czech Republic
Product Website: https://shop.trezor.io/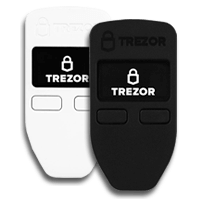 TREZOR ONE
Micro-USB connector
White or black plastic
128 x 64 pixels
6 lines monochrome
60 x 30 x 6 mm
12 g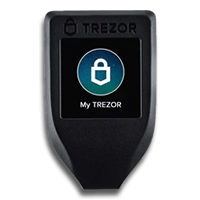 TREZOR MODEL T
USB type C connector
Black plastic
240 x 240 pixels
Bright Colour LCD
64 x 39 x 10 mm
22 g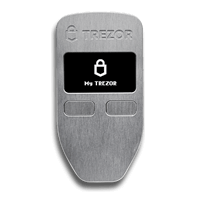 TREZOR ONE METALLIC
Micro-USB connector
Anodised Aluminium
Limited Edition, 300 pieces
128 x 64 pixels
6 lines monochrome
60 x 30 x 6 mm
18 g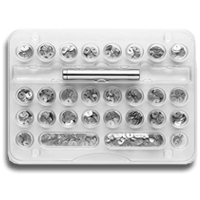 CRYPTOSTEEL CAPSULE SOLO
Non-electronic, non-digital
Stainless steel paper wallet
Store seed phrase and passwords
800 tiles of ASCII characters
Shockproof, waterproof, fireproof
102 x 16 mm
515 g

---
KeepKey
Company: ShapeShift
Year Established: 2014
Office: Switzerland | Denver
Product Website: https://keepkey.myshopify.com/
---
For the serious cryptocurrency user and investor, a hardware wallet is not a luxury but a necessity. It is a compulsory instrument to keep your entire holdings secure against hacks and cyberthefts.
You can think of a hardware wallet as a bank vault that you keep safely at home, and your hot wallet or Blockchain app wallet on your smartphone as a wallet on the go. We highly recommend the use of a hardware wallet.
Next in Section 3.1 Where to Buy Bitcoin, we look at the different types of exchanges as well as some safe guidelines before buying our first bitcoin.